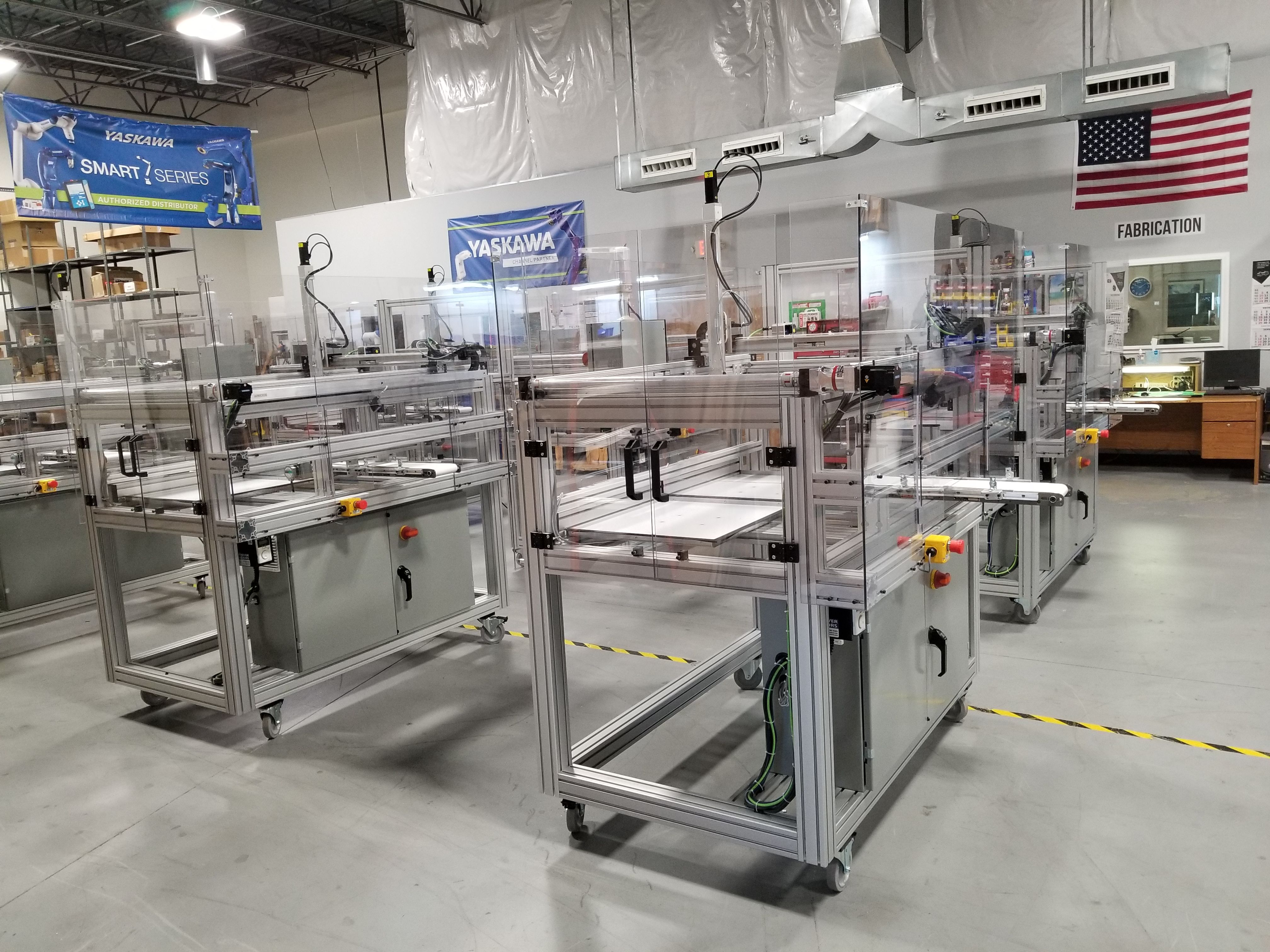 Pick & Place Gantry
"The Gantry in the Video was designed to handle small green parts from a press and then have them placed in trays for a secondary operation.
Because of the secondary operation, the trays became distorted over time so vision was added to calculate the parts spacing and to follow the contour of the tray so maximum fill could be achieved.
The Gantry is completely self-contained and requires only 115 VAC power. There are both Castors and Leveling feet so the Gantry can be moved from Press to Press.
With both Right hand and Left handle tray loading locations, when a full tray is removed and an empty added, the Press cycle is not interrupted."